Скидка 40%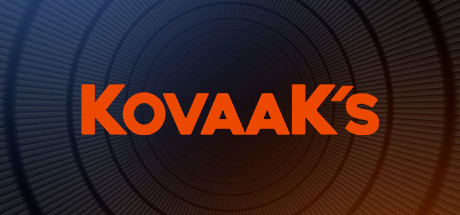 KovaaK 2.0: The Meta WINDOWS
Информация
Жанр
Экшены, Инди, Симуляторы
Скидки на KovaaK 2.0: The Meta
Ищете скидки на KovaaK 2.0: The Meta для WINDOWS в Steam которые проводились или проводятся в настоящее время. Информация о скидках и изменения цены в официальном магазине представлена в виде таблицы и графика. С помощью таблицы вы легко можете определить размер скидки на KovaaK 2.0: The Meta и увидеть размер своей экономии при покупке в данный момент. Обратите внимание на периодичность изменения цены в оф. магазине, с её помощью можно понять и спрогнозировать возможность и размер последующей скидки.
27.06.2020
Экономия: 104 P
259 P
155 P
Официальное описание KovaaK 2.0: The Meta для WINDOWS
NEW AND IMPROVED! Hundreds of pros and streamers love KovaaK's FPS Aim Trainer. Now, KovaaK 2.0 aims to make you a DPS god. Think of us as your gym and personal coach for FPS skills. This software release includes:The Sandbox -- the entire KovaaK's FPS Aim Trainer software package with over 3,000 practice scenarios, a brand-new UI and new features like custom playlists!The Trainer -- guided flick-shot trainer with over 50 levels and tens of weapons.Our "special sauce" is the weapon and target physics (and mouse-sensitivity settings!) that you love from your favorite FPS titles. So, whether you spend your time in the Trainer or the Sandbox, you can trust that you are getting better at the actual games you play.You may also notice the guided-training side has new graphics -- and Sandbox has an entirely new UI, playlists and new weapon and bot models!GAME FEATURESThe Sandbox gives you over 3,000 practice scenariosThe Trainer features greatly enhanced graphicsThe Trainer analyzes your performance and dynamically adjusts to help you improve quickly; our coaching system watches your performance and serves you the kinds of targets you need to improveHighly responsive input from a tweaked Unreal Engine 4 that has the approval of many top Quake, Fortnite, and Overwatch grand masters who have tested and provided feedback The Sandbox features all of the configuration options you"d expect of a competitive FPS title: FOV, separate horizontal/vertical mouse sensitivity, unlocked frame rate, per-weapon config settings, custom crosshairs—and much more:Create your own playlists of practice scenariosCreate your own weaponsCreate your own charactersCreate botsTell the bots how to dodgeTell the bots how to aimMake challenges to practice specific scenarios similar to those in your favorite FPSAll profiles can be edited in-game or with text editors.Upload your own creations to the Steam workshop for others to practice.Compete on the Leaderboards for any and every scenario on the Steam workshop. (global or friends only)Custom maps (Note: The Meta does not include a map editor, but rather reads Reflex"s map format thanks to the wonderful developers at TurboPixelStudio. Reflex is available on Steam now and includes a fully featured map editor, as well as awesome Arena FPS gameplay)Custom crosshairs (JPG, PNG, BMP, etc.)Visual customizations (Floors/wall textures from a large list of options; bodies and heads of characters can be set to RGB values and differentiated by team; attacks can be set to the colors of characters)Mouse sensitivity scaled to popular games including Fortnite, Overwatch, Quake/Source, Paladins, Rainbow Six Siege, Battalion 1944, and Reflex.Single-player only. Coming soon: Tracking and Scoping in the Trainer, multiplayer competitions, and much morePricing note: Even though we've added loads more stuff, KovaaK 2.0 Meta is the exact same price as KovaaK's FPS Aim Trainer for a limited time. In the near future, as new trainers, weapons, and features come online, the price will likely go up to support development costs, so joining our community of players today ensures you get the best price ever. Thanks for your support!
Скриншоты KovaaK 2.0: The Meta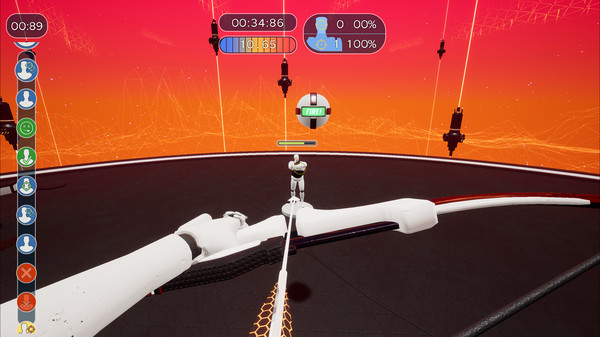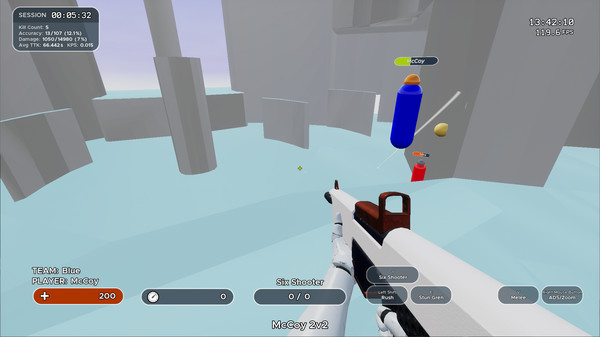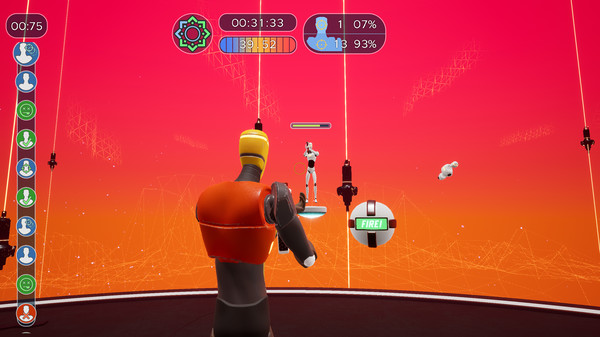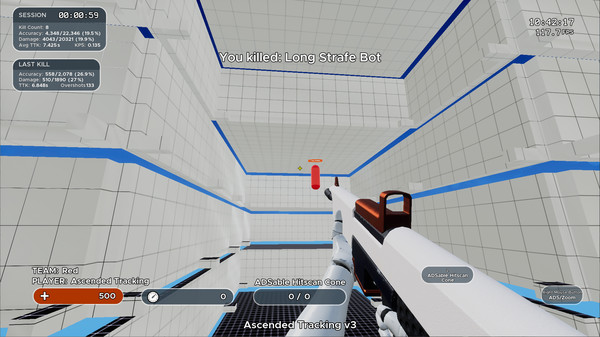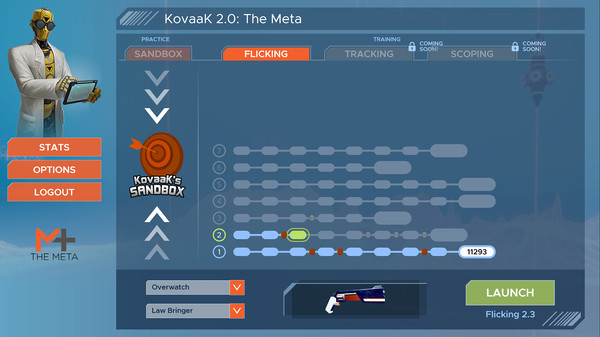 Наборы и DLC KovaaK 2.0: The Meta
Наборов или DLC не найдено
Отзывы к KovaaK 2.0: The Meta
Добавить отзыв